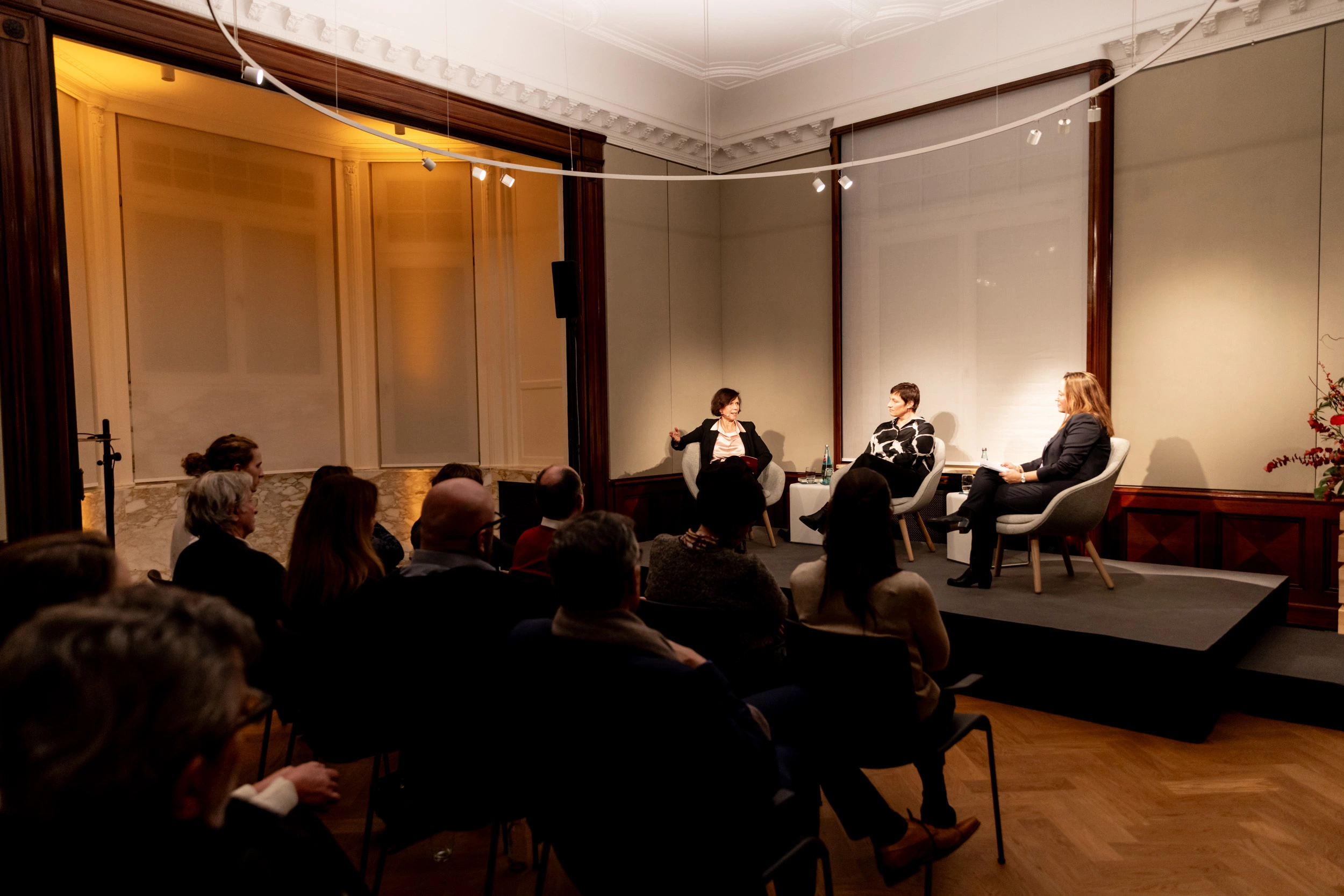 Gabriele Britz and Nicole Deitelhoff in Conversation with Rebecca Schmidt
---
Podium Talk
Human-made climate change poses existential challenges for our democracy. The search for solutions requires decisive responses from all democratic actors. The rule of law and civil society often act as pacemakers in the struggle for climate protection measures when politics seems to remain too stolidly stuck in the status quo. Gabriele Britz, former judge at the Federal Constitutional Court from 2011 to 2023, played a key role in shaping the historic 2021 climate resolution. Together with political scientist Nicole Deitelhoff, Director of the Leibniz Institute for Peace and Conflict Research, she discusses how democratic structures can make a positive contribution to climate protection.
The event will be moderated by Rebecca Schmidt, Managing Director of the Research Center "Normative Orders" at Goethe University Frankfurt.
---
About the project
On the occasion of the 175th anniversary of the Frankfurt National Assembly in the Paulskirche in 2023, KfW Stiftung in cooperation with Netzwerk Paulskirche initiated the project "Demokratie im Dialog" (Democracy in Dialogue) in the historic Villa 102 that invites people to think further. Precisely against the backdrop of the great social upheavals of the present, the view of the past is changing. At the same time, the look into the future calls for new impulses. Questions are being raised about the stability, but also the cumbersome nature of our democracy and there are calls for reorganisation.
Accompanying the exhibition "Days of Democracy. Photographs by Barbara Klemm" at Villa 102 in May this year, former Federal President Joachim Gauck spoke with FAZ co-editor Carsten Knop about the concept of freedom in Germany reflected in contemporary history: "1848-1989: Can the Germans Do Revolution?" At the end of the anniversary year, this event is dedicated to shaping the future and addresses a topic that moves our society across generations: "How does our democracy protect the climate?"
An event organized by KfW Stiftung in cooperation with Netzwerk Paulskirche.
---
Image Credits
01. Source: Deutsche Umweltstiftung, Photographer: Johannes Kaczmarczyk
02. Podium Talk "1848-1989: Can Germans Do Revolution? Carsten Knop in Conversation with Joachim Gauck",15.05.2023 Villa 102, Photographer: Thorsten Jansen
03. Podium Talk "1848-1989: Can Germans Do Revolution? Carsten Knop in Conversation with Joachim Gauck", 15.05.2023 Villa 102, Photographer: Thorsten Jansen
04. Musikzimmer Grupo Maloka, 22.03.2023 Villa 102, Photographer: Salar Baygan
05. Villa 102, Inside View, Photographer: Jens Steingässer
Other events of interest to you: