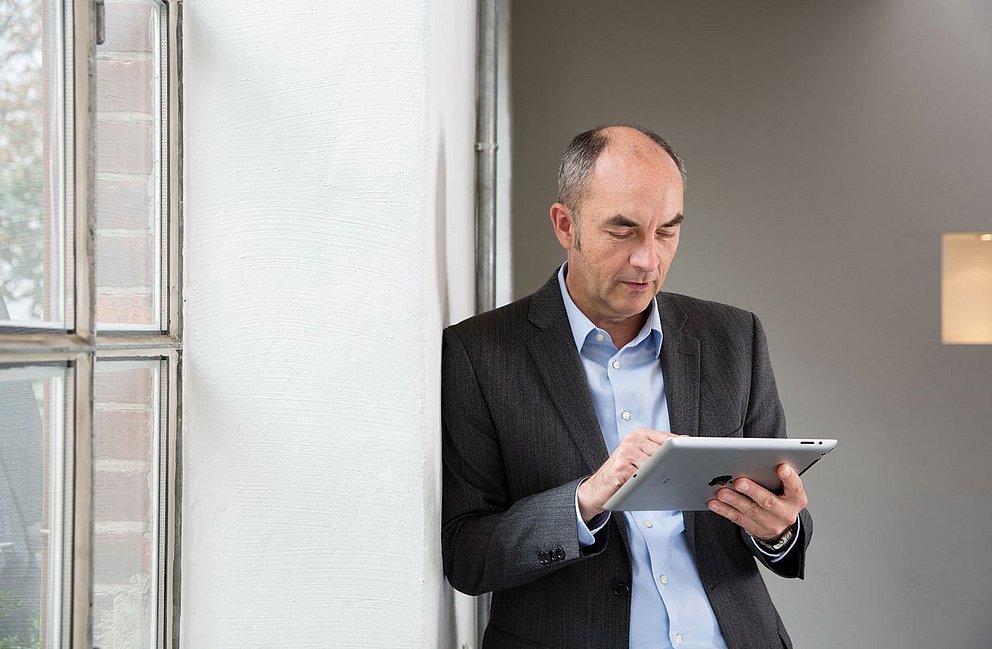 Promotional Guidelines
We are predominantly an operative foundation. So our promotional activities go beyond simply providing financial resources; KfW Stiftung's staff members also provide active support for projects. We promote in particular medium-term or long-term projects in their focus areas together with our cooperation partners.
---
Promotional criteria
Third-party promotion potentially lies within the scope of specified programme approaches. The key criterion for project selection is the transferability of project approaches to ensure that innovative ideas can be used on the widest scale possible. Solely providing financial resources to support the implementation of third-party projects is not possible.
We will only consider applications from charitable organisations in line with the fundamental principles and core values of KfW Stiftung.
Bearing in mind KfW Stiftung's purpose, structural orientation and operation, donations or sponsoring are excluded. The following enquiries in particular will not be considered. We request that you do not submit applications for these excluded purposes as we will not respond to them.
individual enquiries such as scholarships, individual assistance for modifications, equipment, therapy costs or requests from individuals which include financing for charitable purposes
start-up financing and operating grants
preservation of historical monuments, refurbishment, restoration and general construction measures
events, conferences, etc.
subsidies for material resources or printing costs
research projects, bachelor's, master's or diploma degrees or dissertations
compensation for state services (fulfilment of stipulations resulting from legal or other obligations)
---
Application and approval procedure
Requests will only be accepted in written form (through the post or electronically) throughout the year. They will be reviewed in the order in which they are received. The decisions we make regarding applications are independent and at our own discretion. There is no legal entitlement to be granted support. Approval for project plans takes place in the form of a grant agreement or, for individual projects, with a written notice of grant approval in the course of a programme approach.
Applications for support for project initiatives must contain the following information:
a description of the organisation and its objectives
information about the applicant's experience in the relevant area
project idea or goal and the intended impact
a time schedule
planned cooperation partners and their contributions
costs and budget/financing as well as the desired promotional amount from KfW Stiftung.
---
Use of funds
Use of the funds is regulated in detail in the grant agreement or notice of grant approval. Funds must be used according to the following basic principles:
The promotional funds are disbursed conditionally based on an appraisal conducted after the conclusion of the project or an appraisal of project progress to ensure that KfW Stiftung's resources were used properly.
The promotional funds are awarded for a specific purpose.
The grant recipient is obligated to promptly inform KfW Stiftung about any significant changes to the promoted project in writing. KfW Stiftung decides whether the changes to the project are acceptable or if the promotional funding commitment will be withdrawn. Significant deviations from cost projections and any material budget reassignments for the approved promotional funds also require written approval from KfW Stiftung.
Projects must be completed within the agreed promotional period. The promotional funds are not linked to fiscal years, nor do they expire at the end of a calendar year. The funds are to be accessed and used within the specified promotional period. The claim to unspent promotional funds expires at the end of the promotional period. Upon request, the promotional period designated in the notice of grant approval can be extended.
---
The benefactor
With KfW Stiftung, KfW has a direct vehicle for taking corporate responsibility. It founded KfW Stiftung in the knowledge that corporate action and social responsibility go hand in hand and with the desire to perpetuate and expand its commitment to sustainability. KfW Stiftung thus contributes to KfW's objective of improving economic, social and ecological living conditions all around the world for civil society.
---