Rethinking the South
---
All over the world, people face urgent questions about how to shape their lives in society and organize their coexistence. Brazil has long since become a symbolic stage for global challenges.
Starting in 2023, the Frankfurt-based KfW Stiftung, in cooperation with the Goethe-Institut, will initiate the three-year programme Rethinking the South – Repensando Sul, which will award four scholarships each year with a duration of two months under annually changing themes. In 2023, the Afro-Brazilian past, present and future will be discussed under the question of "Postcolonial Presence". The following years will be dedicated to urban spaces and urban development (2024) and to the climate crisis (2025).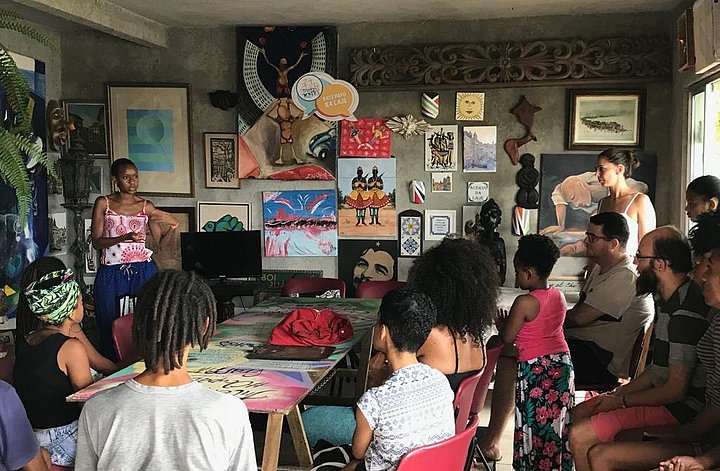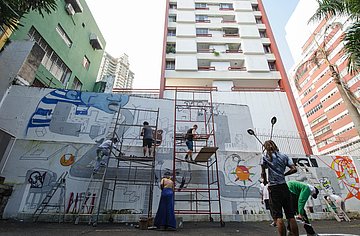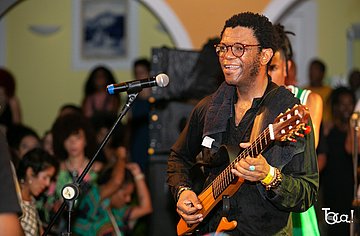 ---
Postcolonial Presence – Thematic Focus 2023
The population of the state of Bahia, whose capital is Salvador, is predominantly Afro-Brazilian. As Brazil's first capital, Salvador was for centuries the most important port of entry for slaves abducted from Africa. This gave rise to a unique culture in the northeast, which continues to be strongly influenced by its African roots. Many Afro-Brazilians criticise institutionalised racism that continues to deny them social or academic advancement. The destruction of important archives after the abolition of slavery in 1888 has made it impossible for many descendants to research more about their regions of origin. The question of the postcolonial present also includes the cultural displacement of Brazil's indigenous peoples. What forms of expression do cultural workers and thinkers find to come to terms with history? What space do mourning and concepts of healing occupy in the postcolonial process of identity search? How can postcolonial presence and the future be shaped?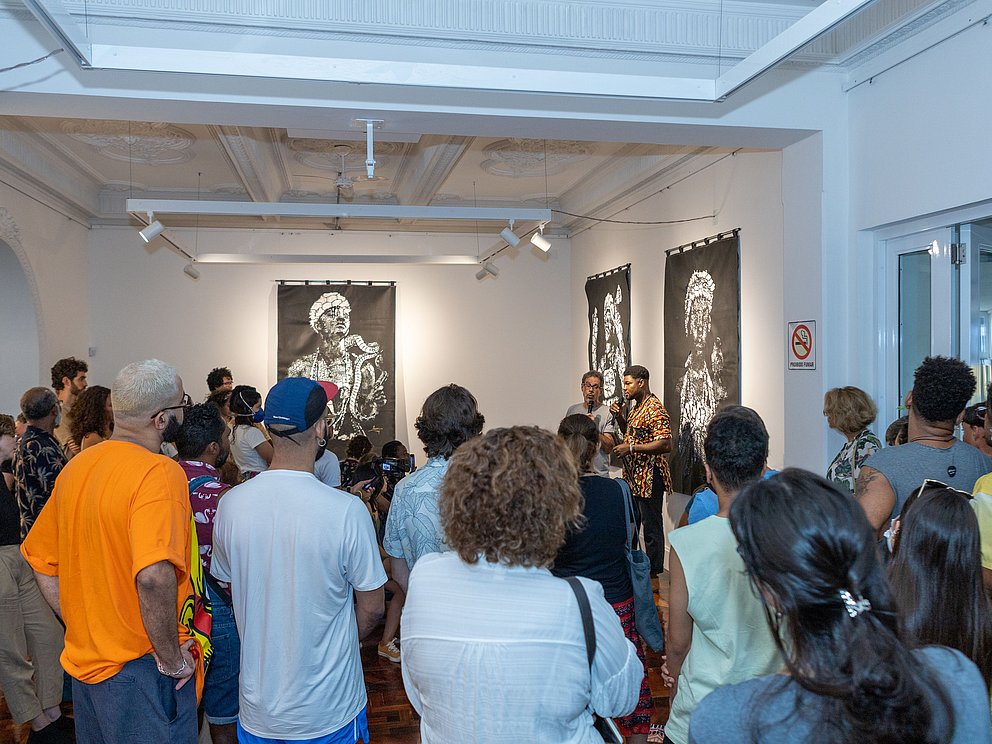 ---
Selection procedure
Internationally renowned experts from various artistic disciplines working in different regions in Africa, Asia, Latin America and the Middle East nominate outstanding cultural practitioners. Direct applications are not possible. A jury of experts decides on the submitted applications.
Jury 2023: Renate Heilmeier (Goethe Institut São Paulo), Dr Helio Menezes (Curator São Paulo Biennale 2022), Yvette Mutumba (Contemporary And, Stedelijk Museum, Curator), Maria Berrios (Curator), Daniela Leykam (KfW Stiftung).
---
Partner
With the VILA SUL, the Goethe-Institut Salvador-Bahia offers a place of residence for cultural workers from various disciplines for exchange and transregional networking on the overarching theme of the 'South'. With a standard period of two months, up to 16 scholarship holders are invited each year to work on their research and ideas on the 'South' on site. Due to its historical and cultural diversity, Salvador de Bahia is an ideal meeting place between the local cultural scene and international residents. The goals of the VILA SUL are a long-term and sustainable networking between the cultural scenes at home and abroad and thus the strengthening of intercultural dialogue, the initiation of changes in perspective, the crossing of borders and living in a different cultural context.
As the globally active cultural institute of the Federal Republic of Germany, the Goethe-Institut is committed to promoting understanding between Germany, Europe and the world.
---
Programme Management
Daniela Leykam
---
Photo credits
01. Image: Source: Goethe Institut, Author / Photographer: Maria Fiedler
02. Image: Source: Goethe Institut, Author / Photographer: Lara Carvalho
03. Image: Source: Goethe Institut, Author / Photographer: André Fofano
04. Image: Source: Goethe Institut, Author / Photographer: Paulo Overbeck