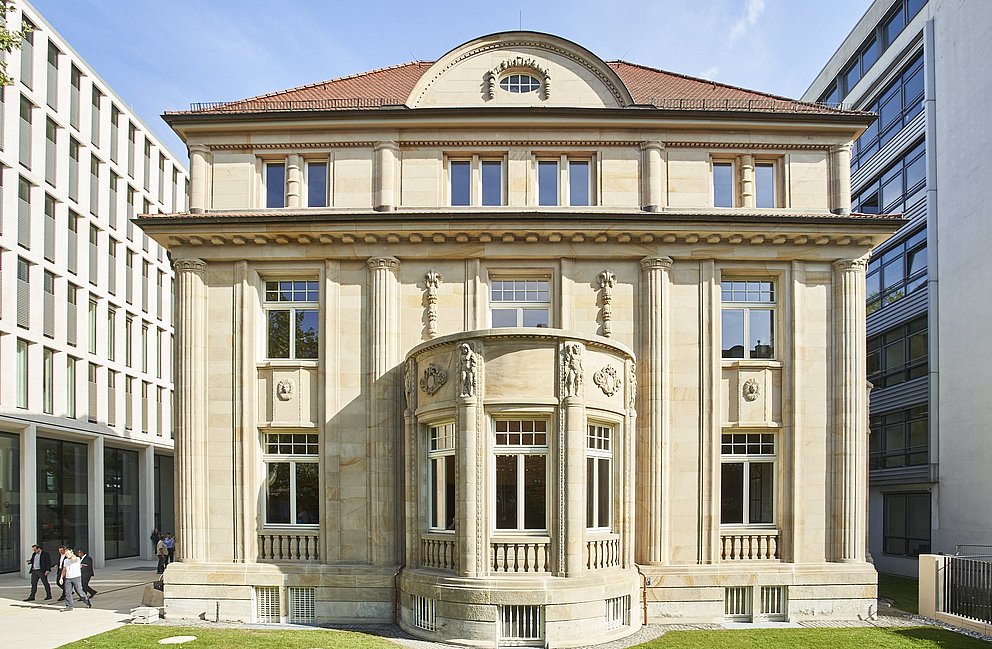 Villa 102: reviving a monument
KfW Stiftung and its benefactor, KfW Bankengruppe, share a neighbourhood with the architectural monument from 1912, Villa 102. The building in Frankfurt, Germany's Bockenheimer Landstrasse was witness to a turbulent history; for example, it was part of the upper-class Westend section of town and Jewish life in the city, but also saw displacement and expropriation during the era of National Socialism.
---
After being used for various purposes during the post-war era, including acting as a popular Frankfurt house of literature, it stood empty for several years. KfW acquired the building in 2012 and refurbished it according to the specifications for listed buildings. KfW Stiftung continues the tradition of the villa as an open, inviting building, using it as a platform for culture and dialogue, making it available to the citizens of the city of Frankfurt and in the Rhine-Main region. It also provides space for social discourse and creative exchange, in the form of exhibitions, concerts or other events, for instance. Learn more about the current programme here.
---
---
Image credits:
01. Image: Source: KfW, Author / Photographer: Jens Steingässer