Impact Factory
---
In 2019, the Impact Factory was founded by Anthropia gGmbH together with the founding partners Franz Haniel & Cie. GmbH, KfW Stiftung, Beisheim Stiftung and the programme partners Der Paritätische Wohlfahrtsverband NRW and WILO Foundation.
The Impact Factory supports socially and ecologically committed entrepreneurs in setting up their own businesses. It offers a physical space for collaborative work, networking and exchange. Here, aspiring impact start-ups can find advisory and qualification services, shared services, networking, events and co-working space. The Impact Factory is a contact point for all actors who meet the challenges of our society with entrepreneurial commitment, who find solutions for social issues with the help of economic and entrepreneurial competence methods and thus create new business models that are fit for the future. It is the navel cord for a new home of future makers from all over Germany and is based on the Haniel Campus in Duisburg Ruhrort.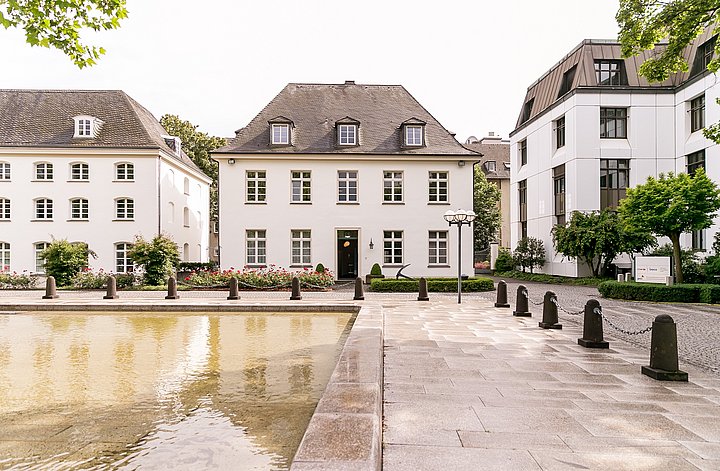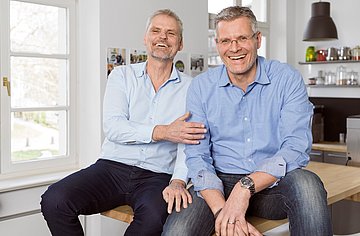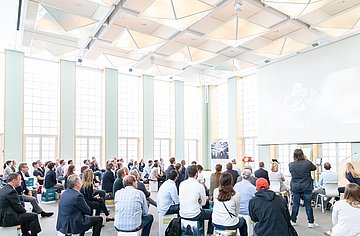 ---
Programme
The Impact Factory is offering a strong network of companies, welfare, universities, R&D institutions, friendly innovation labs, incubators, accelerators and other relevant players in the start-up world. Along with its network partners, it works to accelerate sustainable projects, start-ups and initiatives in the region. The Impact Factory programmes are based on the individual and current development of the start-ups:
Create-up
The participating teams have a solution idea for a relevant social problem with high potential. In this entry-level programme, they develop a workable business model with intensive support that meets the critical demands of stakeholders. In the process, they gradually approach the market reality in the Impact Factory test factory and reduce the risk of failure as well as the costs for the risk capital providers.

Ramp-up
These teams have successfully completed the first test phase and now want to launch the model on the market. In different sessions they get support from developers, designers, finance, sales and marketing professionals. Whether it is the perfect pitch deck or a landing page for the first customers - the Impact Factory and the teams are working together on an individual go-to-market strategy.

Scale-up
The participants of Impact Factory's advanced programme are already one step further: they have already successfully tested their business model and have a prototype.

Fellow
The Impact Factory's Fellow Programme includes start-ups that are already on the market and whose business ideas are more advanced. The Fellows' business models are promising, but still need support in certain areas. In the Impact Factory, the Fellows gain access to relevant network partners and in return support the teams that are still at the beginning of their development.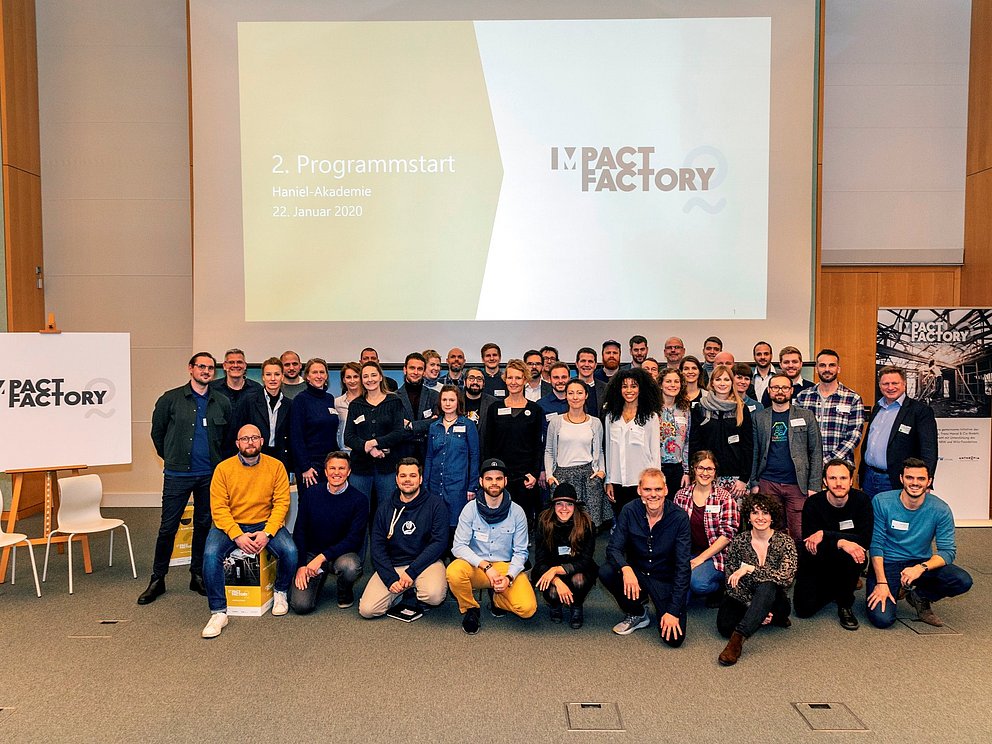 ---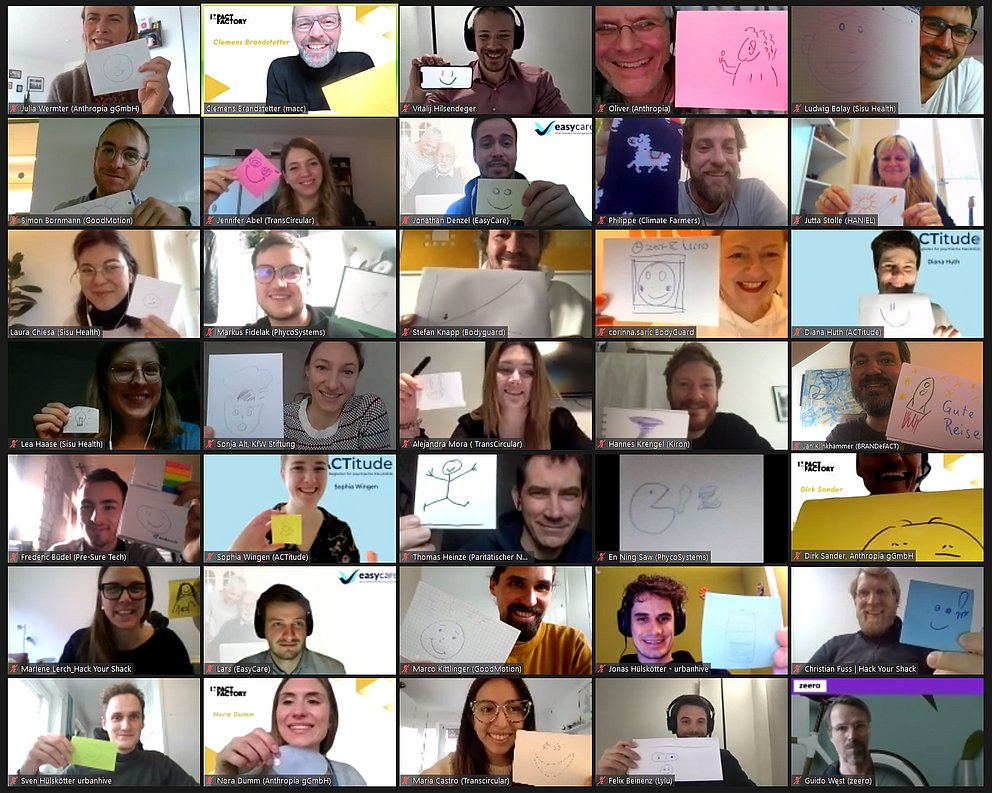 ---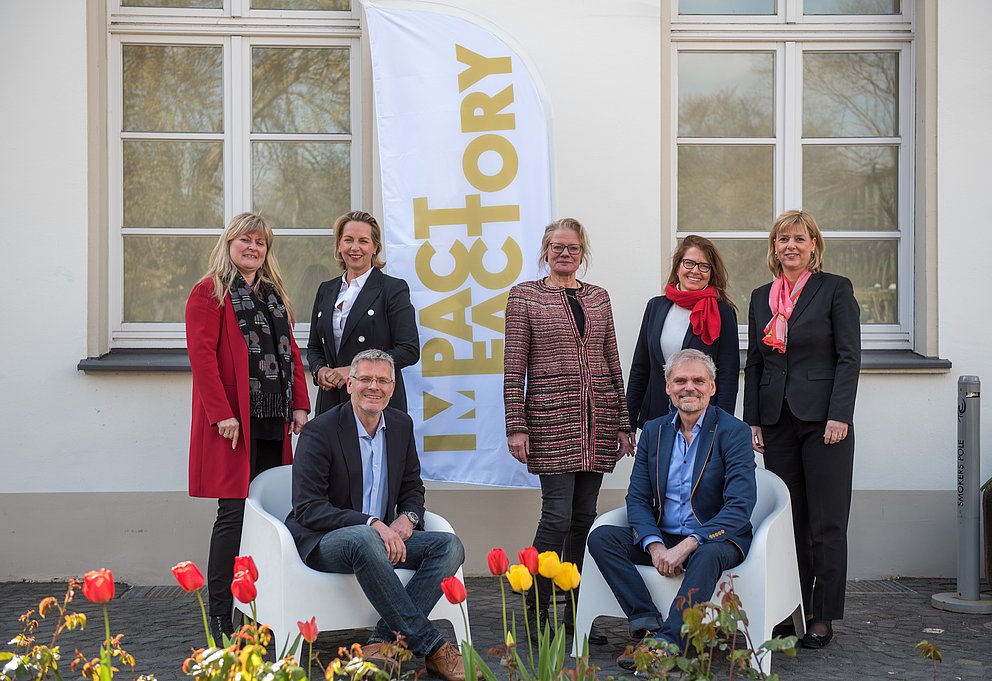 ---
Programme Management
Michael Rösler
---
Photo credits:
01. Image: Source: Franz Haniel & Cie. GmbH, Author / Photographer: Jürgen Nobel
02. Image: Source: Franz Haniel & Cie. GmbH, Author / Photographer: Jürgen Nobel
03. Image: Source: Anthropia gGmbh, Author / Photographer: Jürgen Nobel
04. Image: Source: Author / Photographer: Impact Factory
05. Image: Source: Author / Photographer: Impact Factory
06. Image: Source: Anthropia gGmbh, Author / Photographer: Tanja Pickartz, Fotoagentur-Ruhr