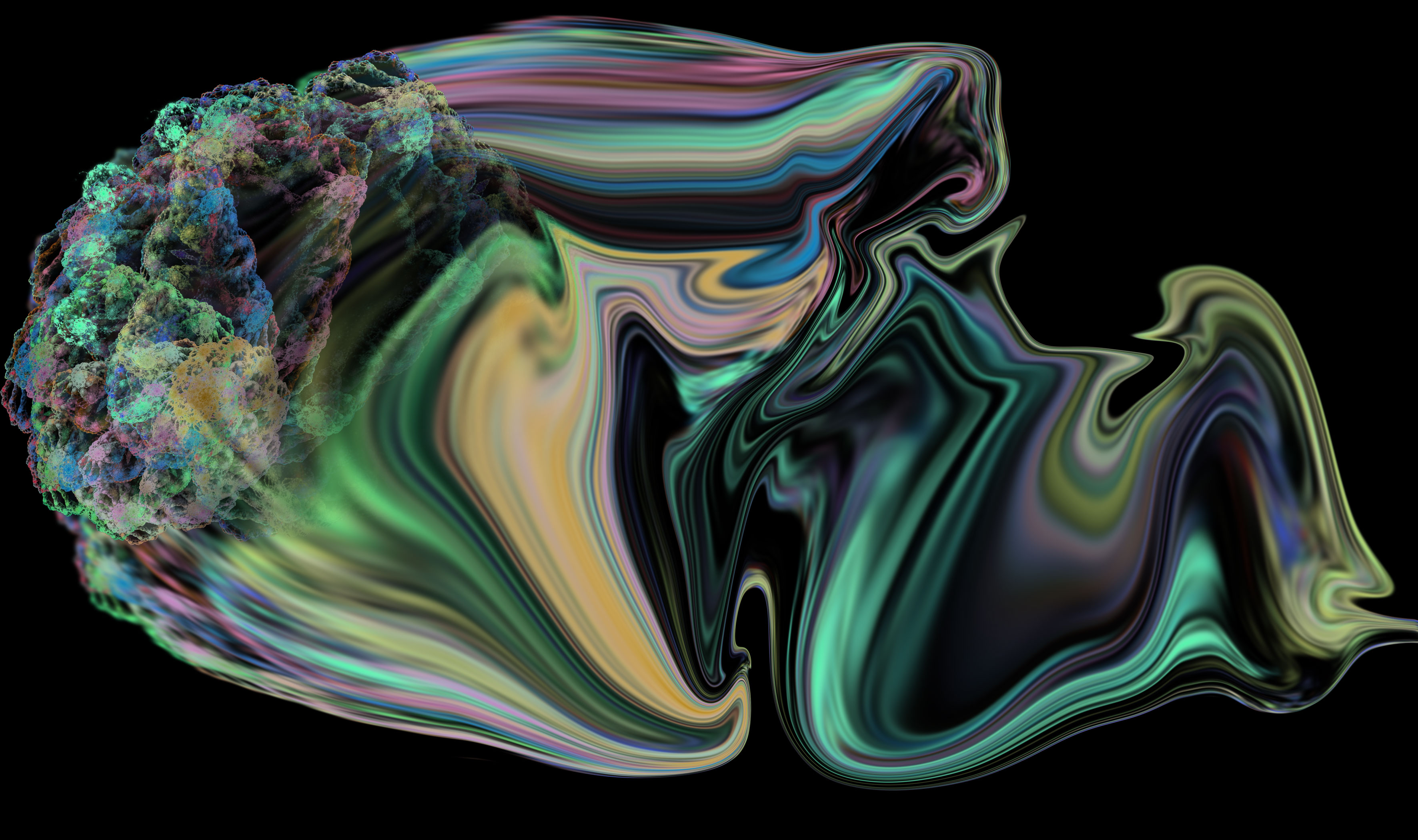 Mutations
---
Due to continued and very high demand, we extended the exhibition "Mutations" until 29 January 2023!
In their complexity, mutations permeate our world, not only in a biological sense, but also in social and political realities. They are transformative, unpredictable and sometimes irreversible. The group exhibition at Villa 102 explores this theme in immersive media, sound and video installations. Shaped by nine months of interdisciplinary artistic research, the works of the seven thinkers, artists and cultural practitioners question societal conditions in terms of community, health, politics, technology and ecology. Through the interplay of different disciplines such as architecture, art and philosophy or composition, the participating artists reveal the constructed character of global structures: Who creates, who has access and who decides? What emerges is a critical re-thinking that has the ambition to change the perception of dominant narratives and hierarchies.
Mutations was born out of the interdisciplinary thematic residency programme realised in 2020/2021 as a cooperation of KfW Stiftung with the Akademie Schloss Solitude, Stuttgart. The artworks were realised as part of the residency programme and first shown in Stuttgart in 2021. For the exhibition at Villa 102 one year later, the works were further developed and seek the public dialogue.
Participating artists: Sabina Hyoju Ahn, Angela Anderson, Grayson Earle, Ana María Gómez López, Clara Jo, Maxwell Mutanda and Joana Quiroga.
Click here for the exhibition trailer.
Public Programme
Guided Tours (in German) - Every Wednesday, 18:00 - 18:45
Curator's Tour with Aperitif - 01.12.2022, 18:00 - 19:00
Guided Tour with Glühwein - 11.12.2022, 14:00 - 17:00, Guided Tour at 14:00-14:45
Extended Public Programme
Guided Tours in January (in German) - Fridays, 18:00 - 18:45
Capacity is limited, registration is required.
Guided group tours upon request: veranstaltungen@kfw-stiftung.de
---
"Exhibiting Artistic Research"
Lecture by Dr. Brigitte Franzen, Senckenberg Museum Frankfurt, and discussion with the participating artists
New date! The lecture will take place on 19 December 2022 at 13:30 CET.
The event will be held in English.
In a virtual conversation, Dr. Brigitte Franzen will give a short keynote lecture on the topic of "Exhibiting Artistic Research". The participating artists will tie in with this and talk about their perspectives as artists and cultural practicioners.
Afterwards you will have the opportunity to join the discussion.
Dr. Brigitte Franzen is an art historian and cultural scientist with a focus on museum and exhibition history and theory as well as landscape theory. Since 2021, she has served as the Director of the Senckenberg Naturmuseum in Frankfurt am Main. From 2015 to 2021, she was the chairwoman and CEO of the Peter and Irene Ludwig Foundation, which is affiliated with 28 museums and institutions of fine arts and archaeology worldwide. Prior to that, she headed the Ludwig Forum for International Art in Aachen. She has curated major international exhibition projects such as "sculpture projects muenster 07", the international reference project for Art in Public Spaces and most recently the exhibition "The Cool and the Cold", a juxtaposition of Soviet and US Cold War art on display in the Gropius-Bau in Berlin in 2021. In the course of her career, she founded several archives: the "sculpture projects archive" (since 2005), the "Video Archive" of Ludwig Forum for International Art (since 2010) and the "Ludwig Archive" (since 2017). Currently, she is also responsible for the archive of the Senckenberg Research Institute and Natural History Museum.
Franzen describes her approach as "research-based curating". Understanding museums as non-university research institutions and realising research-driven exhibition projects is of special concern to her. At the same time, she considers museum narratives to be experimental, visual, spatial and transdisciplinary, and she conceives museums as "third" or "other" places of participation and involvement.
---
Image Credits
01. Graphic Design, Bureau069
02. Deliverance, Maxwell Mutanda, Photo: Jens Gerber
03. Group photo Mutations fellows at Akademie Schloss Solitude: (left to right) Angela Anderson, Clara Jo, Maxwell Mutanda, Joana Quiroga, Sabina Hyoju Ahn, Grayson Earle. Not shown: Ana María Gómez López
04. On Taphonomy, Ana María Gómez López, Photo: Jens Gerber
05. Parasitic Signals, Sabina Hyoju Ahn, Photo: Jens Gerber
Facts
Date: Tue, 15. Nov 2022, 13:00 Uhr
Duration: 15. November - 29. January 2023
Location: Villa 102 Bockenheimer Landstraße 102, 60323 Frankfurt am Main



Due to continued and very high demand we are extending the exhibition "Mutations"! We look forward to your visit until 29 January 2023!
Modified opening hours
Friday 13:00-19:00
Saturday-Sunday 12:00-18:00
Monday-Thursday closed
The exhibition will be closed from 23 December 2022 to 05 January 2023.
Free entry
The exhibition is accompanied by an audio guide. You are welcome to bring your own (pulg-in) headphones.
We recommend wearing a medical mask.
Possible regulations in connection with the ongoing pandemic will be announced here.
Other events of interest to you: