Youth Power Africa
---
Together with SOS Children's Villages worldwide, KfW Stiftung has developed the new programme Youth Power Africa.
Young people who grow up without parents have a harder time becoming politically and socially involved. They often have less free time, as they must earn their own money earlier than others. Moreover, they lack not only financial means, but also knowledge, self-confidence and support to start their own initiatives.
Social engagement is therefore often a privilege that is denied to socially disadvantaged young people. At the same time, these young people often have a strong urge and motivation to make a difference. With the Youth Power Africa programme, young people from SOS Children's Villages in 10 countries in West, Central and North Africa are encouraged to develop ideas that have a positive impact on their living conditions and the environment of the SOS Children's Villages. The ideas should contribute to one of the 17 SDGs.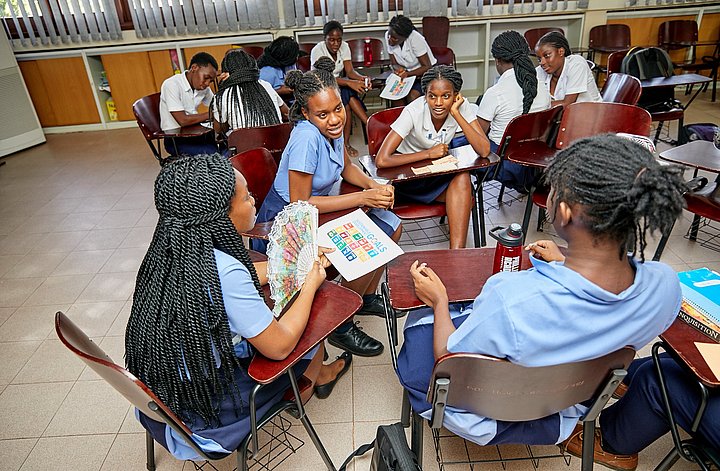 ---
To get from the idea to the project, the participants receive support through workshops, can network with the other projects and get a small financial support to purchase necessary materials. At the same time, the staff of the SOS locations are trained in methods that help them to support the young people and their projects. In this way, difficult project phases can be overcome together. For the SOS staff, the development of competencies opens a broader field of activity, they gain new ways of connecting to the young people entrusted to their care and can get to know them from a completely different perspective.
---
---
Programme Management
Pia Puljanic
---
Photo Credits
01. Image: Source: SOS-Kinderdörfer weltweit, Author / Photographer: Lema Concepts Africa