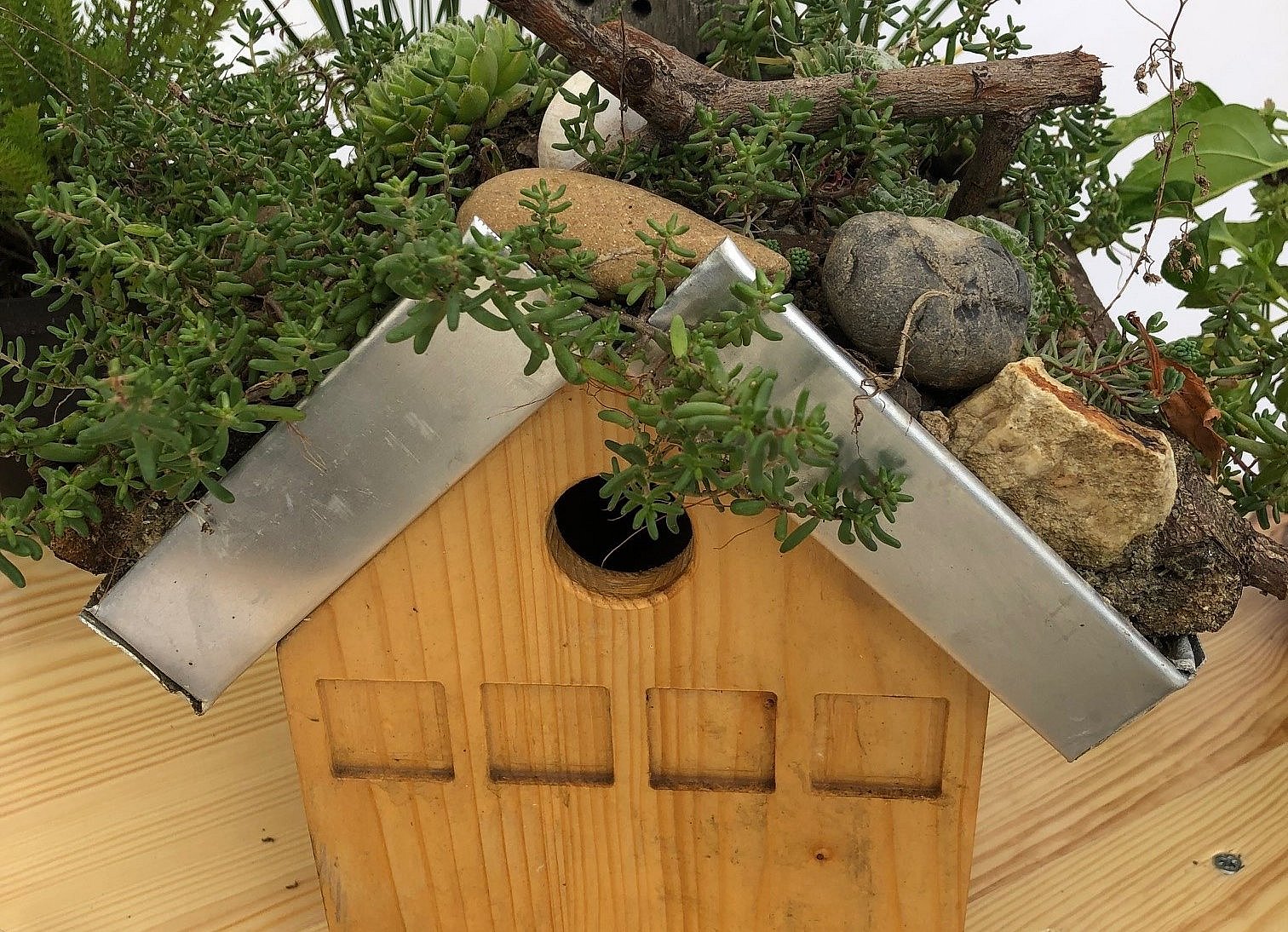 Can your roof have variety?
---
A discussion with the Botanical Garden Frankfurt
The topic of green roofs is becoming increasingly popular. But what can green roofs actually do and what should one pay attention to? In the project "Living roofs - species-rich and diverse", the Botanical Garden Frankfurt is testing how the resource roof surface can be better used for native biodiversity.
Interesting designs can be achieved with structuring materials such as stones or dead wood. They also create important microclimates for insects that can retain water and thus provide added value for insects. At the same time, these diversely designed roofs are no more expensive than the well-known standard green roofs.
The experts at the Botanic Garden explain which roofs are particularly suitable and why. They also show why green roofs are not automatically sustainable, dispel other myths and misconceptions, and give tips on suitable plants.
A selection of suitable perennials will be presented by the Schlockerhof nursery in Hattersheim.
---
BioFrankfurt e.V.
On the occasion of the "International Day of Biodiversity", which takes place annually on May 22, the BioFrankfurt association launched an action week sixteen years ago. This year, the experience week will take place under the motto "Experience biological diversity!" from May 19 to 26, 2023. There are other numerous events on this theme, most of them free of charge, with something for everyone from young to old.
Other events of interest to you: