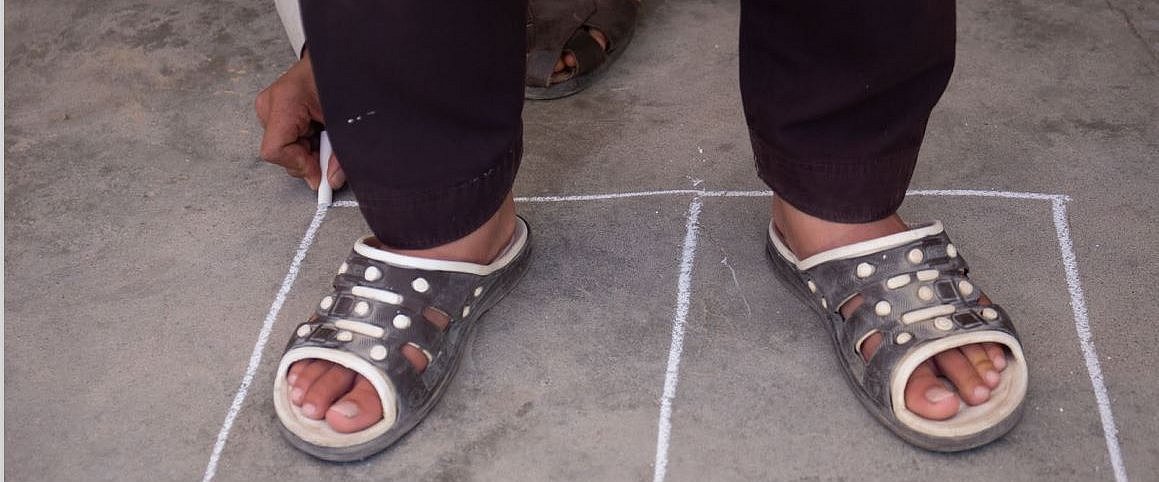 Aziz Hazara – Chalk Drawings
---
Within the frame of the Artist in Residence Programme by KfW Stiftung in Cooperation with Künstlerhaus Bethanien grant holder Aziz Hazara (*1992, Afghanistan) presents his works in Berlin.
"The visual exploration of my works takes shape across a variety of artistic media, from participatory installations to soundscape, from video to photography, from text to programmed languages. My interest in the issues of memory, archive, surveillance the panopticon and the politics of representation, is deeply entrenched in the geopolitics and the never-ending conflict that afflicts my native Afghanistan. The relevance of such issues however overcomes geographical specificities and appeal to contemporary condition that is globally shared."
Hazara has shown his works at various exhibitions such as NIRIN 22nd Biennale of Sydney in Sydney Australia, 2020; "The upper hand", IKOB at the Museum of Contemporary Art Eupen in Belgium, 2020; "Kharmohra", at the Museum of European and Mediterranean Civilizations (MuCEM), Marseille, in France, 2019; amongst others. He has also participated in various residential programmes such as "Colombo scope" in Colombo Sri Lanka 2021, at the Embassy of Foreign Artists (EoFA), Geneva Switzerland, 2020; at the Camargo Foundation, Cassis France, 2019 and at KHOJ international artists' association, New Delhi India, 2017.
Facts
Date: Fri, 14. Jan 2022, 10:00 Uhr
Duration: 14. January - 06. February 2022
Location: Künstlerhaus Bethanien

Kottbusser Straße 10
10999 Berlin
Free entrance
Other events of interest to you: