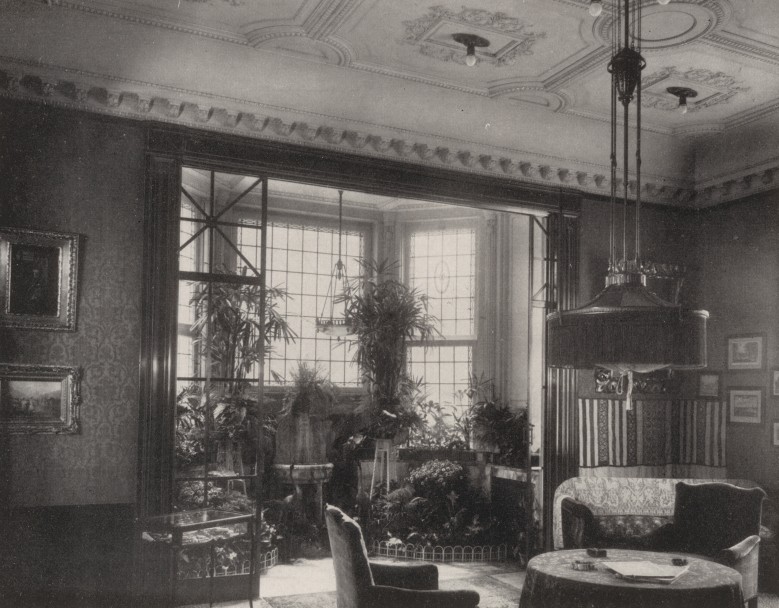 The Sondheimer Family and their life in the Villa 102
---
As part of the Anne Frank Days 2023, Laura Vollmers will give a guided tour in the Villa 102 about the Sondheimer Family.
Dr. phil. Albert Sondheimer moved into the villa at Bockenheimer Landstrasse 102 in 1918 with his wife Margarete and their four daughters Auguste, Ellen, Erna and Anna. A visit to the villa provides insights into the architectural monument from 1912 and tells the story of the Sondheimer family, which had to leave Germany in 1932. The eventful history of Villa 102, spanning more than a hundred years, bears witness to Frankfurt's upper middle-class Westend and Jewish life in Frankfurt, but also to expulsion and expropriation during the National Socialist era.
The guided tour will be held in German. Registration is required.
---
Laura Vollmers is an art historian and provenance researcher from Frankfurt. Her research focuses on the examination of National Socialism, Jewish history of the 19th and 20th centuries and art market networks in Germany.
Other events of interest to you: