Social Business Women – Incubator for women
---
Social Business Women is an association that offers support to women starting their professional careers, returning to work or setting up their own business.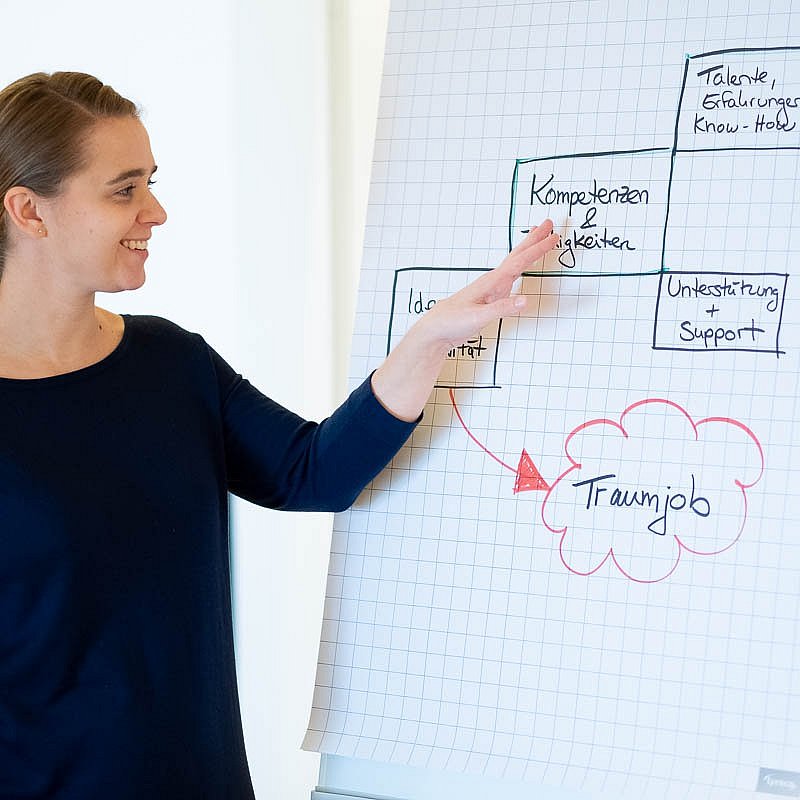 Apart from advice and coaching, it provides micro-credits of up to 10,000 euros to finance start-ups. With its approach of women giving advice to women, the programme aims to improve women's independence and self-employment options.
KfW Stiftung sponsors the association's location in Offenbach since 2015 on the premises of the non-profit company KIZ SINNOVA gGmbH which has its offices in the centre for new entrepreneurs Gründercampus Ostpol. Combining its efforts with those of its partners, KfW Stiftung hopes further locations in Germany will soon follow. Therefore, KfW Stiftung supports as well the Social Business Women location in Hanau, which since 2016 has also been built up by KIZ SINNOVA.
The association Social Business Women e. V. is a joint initiative of Accenture-Stiftung, KfW Stiftung and Sparkassen-Finanzgruppe.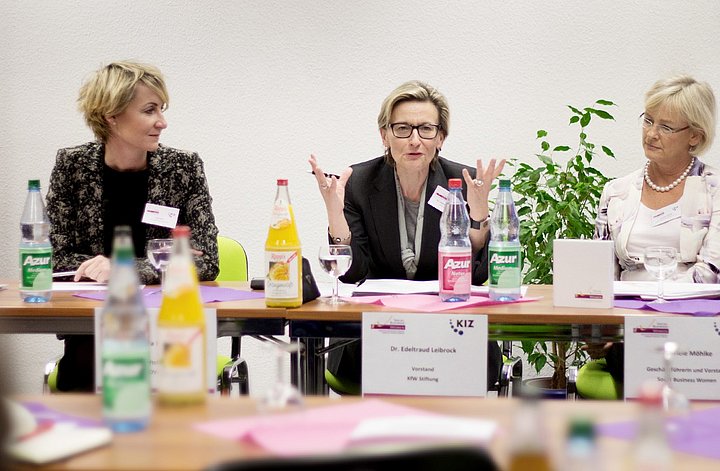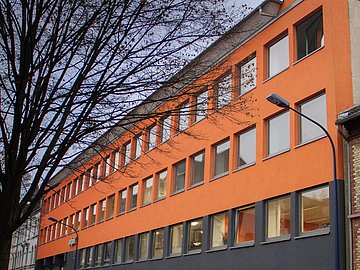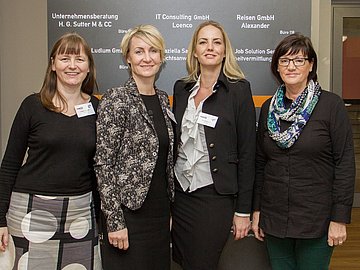 ---
The first year in Offenbach
Getting started, changing careers or becoming self-employed – Social Business Women in Offenbach went off to a successful start
In the first year after its launch, 240 women used the only nationwide individual counselling and support service offered by women for women. So far, 36 women have been helped back into their job. Support was provided to 81 start-up businesses. Two of them received a micro-credit by Social Business Women. This programme is a significant step towards empowering women to lead independent lives in Germany. Since the programme started, many significant insights have been gained with respect to the careers and lives particularly of women in difficult situations, as became manifest during a press conference on 7 October 2015.
Video: Social Business Women in KIZ Offenbach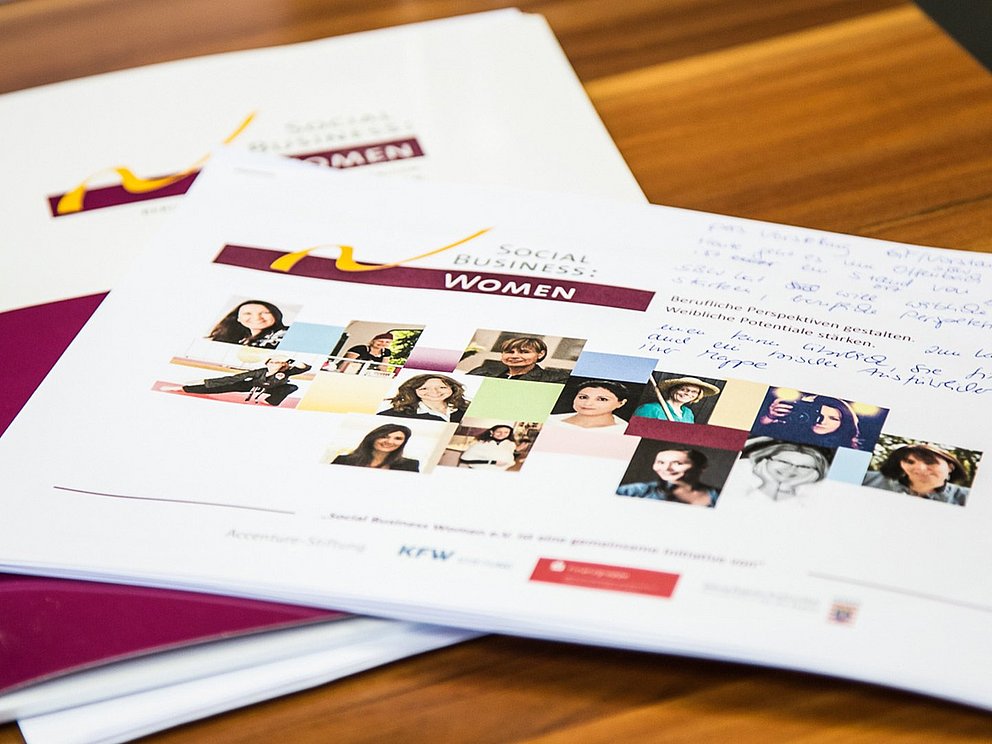 ---
Muhammad Yunus as national patron
Nobel Peace Prize winner Muhammad Yunus has extended his patronage from the pilot project in Wiesbaden to all five locations of the association Social Business Women e.V., including the Offenbach office supported by KfW Stiftung.
Muhammad Yunus, who was a pioneer in establishing the concept of microfinance, and Hans Reitz, manager of Grameen Creative Lab in Wiesbaden, visited the headquarters of Social Business Women in Königstein in May 2016.
Kerstin Rücker, member of the committee, and Gabriele Möhlke, committee chair of SBW, appreciated the exchange and the respect shown to Social Business Women as a contribution to helping women lead autonomous lives and highlighting their place in the economy.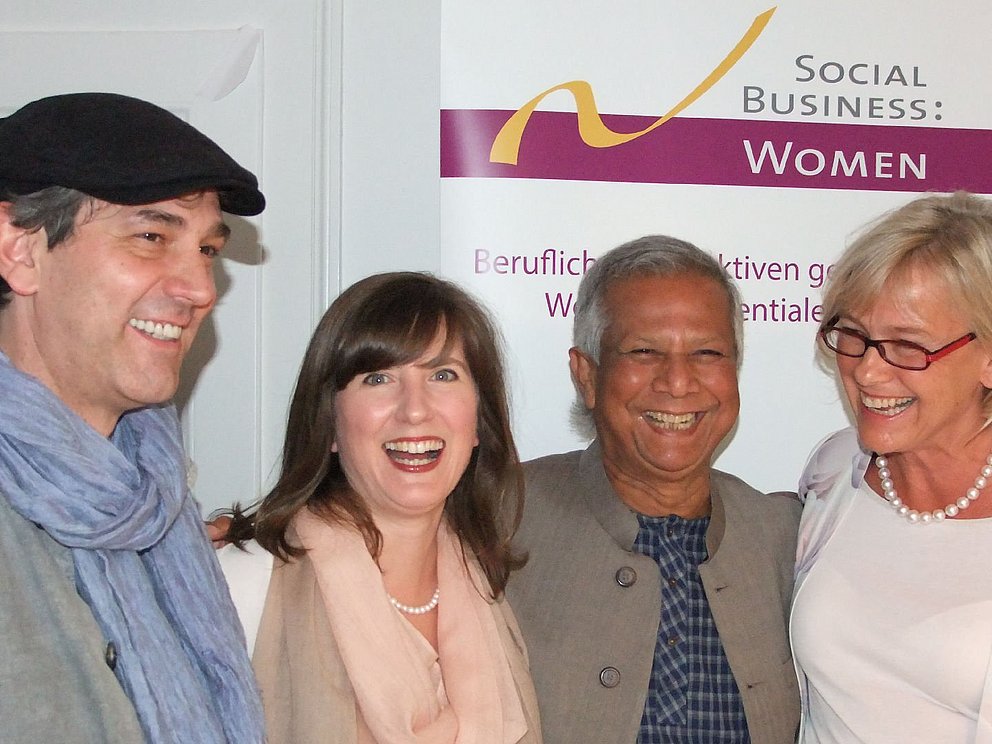 ---
Programme Management
Dr. Aischa Astou Saw
---
Photo credits:
01. Image: Source: KfW Stiftung, Author / Photographer: Jennifer Wolters
02. Image: Source: KfW Stiftung, Author / Photographer: Jennifer Wolters
03. Image: Source: KfW Stiftung, Author / Photographer: Jennifer Wolters
04. Image: Source: KIZ SINNOVA gGmbH, Author / Photographer: Sascha Erdmann
05. Image: Source: SBW, Author / Photographer: Lena Jungmann
06. Image: Source: Social Business Women, Author / Photographer: Marion Meyer