Impact Collective
---
Since January 2019, the foundations KfW Stiftung and Beisheim Stiftung support the Impact Collective gGmbH Accelerator in order to get promising start-ups into the proof-of-concept phase and lead them to a proof-of-market.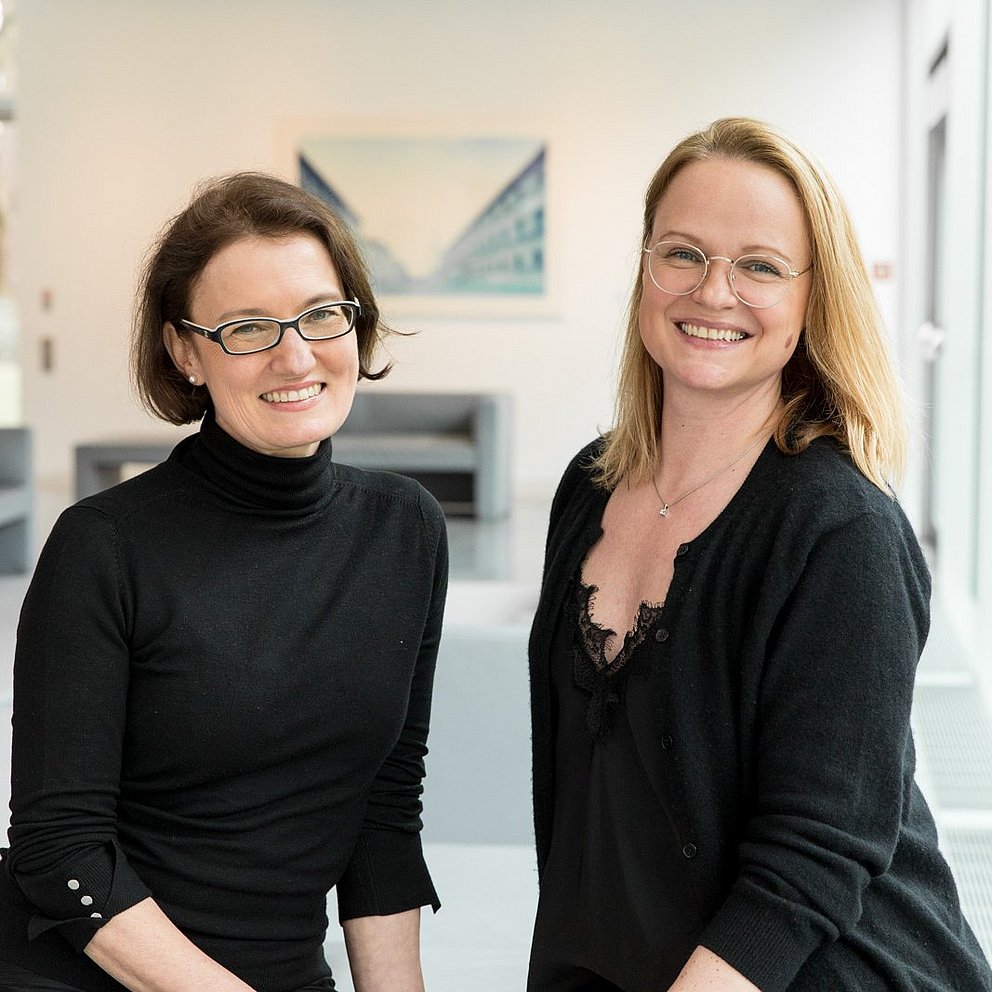 It is designed to support selected non-profit Impact start-ups that have already founded or are preparing to do so individually in stabilising their entrepreneurial development and securing their sustainable marketability, also with a view to possible scaling. Hybrid business models are therefore gaining in importance.
In the pilot phase 2019-2020, selected start-ups will be intensively supported for up to 24 months in the areas of team building, product, sales, business and operating model. In the nationwide project, digital forms of communication will be used in addition to personal meetings.
In addition, for the first time, early-phase non-profit Impact start-ups will be brought together with early-phase for-profit start-ups with a clear focus on Impact. The strategic and operational support will be complemented by project-related corporate cooperations and meetings with Impact Investors.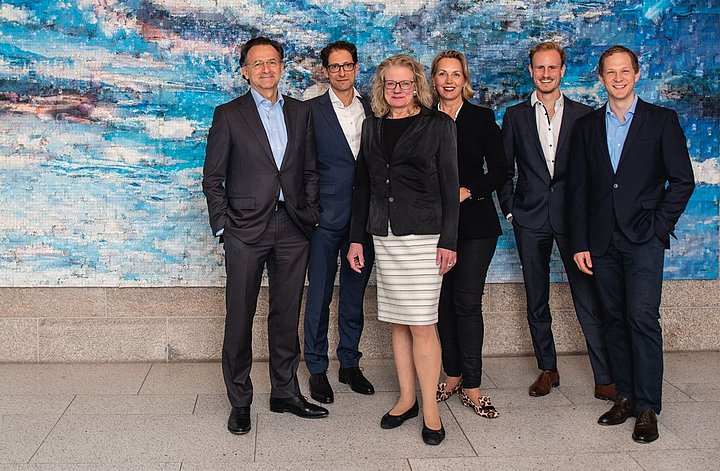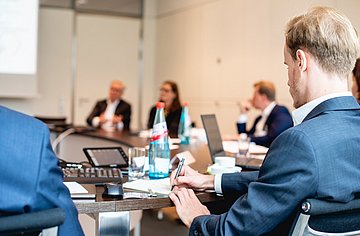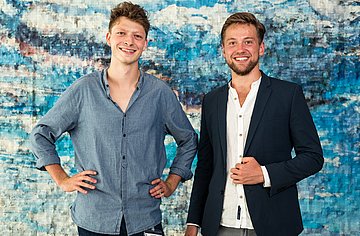 ---
Overview Impact Start-ups
Bildungsprofis / Frankfurt am Main
The health care sector is in urgent need of skilled workers - and the trend is rising. At the same time, many people who are new in Germany are looking for good career prospects.
The education professionals Holger Strehlau, Petra Rahn and their team provide support in career orientation, recognition of qualifications and further training. They also place people in suitable health organizations and help them to get started in their new workplace.
#Integration #Education #Health
Between The Lines / Solingen
Young people in crisis situations often don't know who to turn to. At the same time, many associations in the field of youth welfare don't know how to reach their target group with offers. Nick Wüsthoff and Oliver Kroeger are developing the app Between the Lines, which gives young people low-threshold, anonymous and autonomous access to suitable aid projects and counselling services.
#Health #Youth work
bodymemory/ Freiburg
Traumas and experiences of powerlessness are stored in our bodies and can limit our power of action. bodymemory helps long-term unemployed people and refugees to overcome such inner blockades - scientifically based. Trust in oneself and the environment can be rebuilt through targeted physical experiences. Dr. Beatrice Schlee and Lucie Stolwijk offer courses in which old patterns of action are dissolved in a sustainable way and the personal and social capacity to act of the participants is strengthened.
#Health #Refuge&Migration #Integration
NePals/ Friedrichshafen
NePals develops innovative concepts so that projects initiated in Nepal in the fields of water treatment and supply as well as plastic waste reduction can be continued permanently and independently. The team and the partners always work closely together and on an equal footing with locals. It is particularly important for them to take responsibility and to tackle problems sustainably.
#International cooperation #Education #Health
Project Wings/ Koblenz
Environmental challenges such as the global waste problem are growing. Project Wings establishes new waste and recycling systems in Indonesia and is working on reforestation and biodiversity. They want to create new confidence and let people participate in their projects in a way that leads to a better understanding in environmental contexts.
The founders all have experience in fundraising for large NGOs and therefore they know exactly what is important to people to support projects. With this knowledge they create funding structures that work.
#InternationalCooperation #EnvironmentalProtection
Lebensheldin!/ Hamburg
Every seventh woman is diagnosed with breast cancer. In this phase of greatest mental and physical strain, there is often no access to help women cope positively with the life-threatening disease. Lebensheldin! e.V. offers an innovative, non-profit service for the improvement of the quality of life, which is accessible to all women and corresponds to the current spirit of the age: Via the online platform, Lebensheldin! women receive free coaching and healing journeys. Thus, women diagnosed with breast cancer can live longer, healthier and happier lives today and in the future.
#Health
Junge Norddeutsche Philharmonie / Berlin
Only every eighth student of an orchestral instrument achieves his or her desired career goal. The "Junge Norddeutsche Philharmonie" is a training platform created by students themselves, on which young musicians support each other in their individual path and their entry into the professional field of music.
#Music
Inklusion muss laut sein / Buchholz
According to the motto: "Everyone is able to live his or her life and wishes freely at eye level", "Inklusion muss laut sein" supports the self-determined participation of people with disabilities in public and cultural life. Whether in an advisory capacity at public events or through volunteer work, the organization is able to fulfill almost any accompanying wish.
#Inclusion
Tip me / Berlin
According to Oxfam, only 3% of the price paid goes to the people who produced a product. Tip me allows consumers to give tips directly to the people at the beginning of the supply chain.
#InternationalCooperation
SuperCoop Berlin / Berlin
Organic and sustainable food is still a niche product in Germany, partly because of the high prices. SuperCoop Berlin is developing a cooperative supermarket in order to offer sustainable products at fair prices and to further increase awareness of regional and sustainable products.
#SustauaiableNurition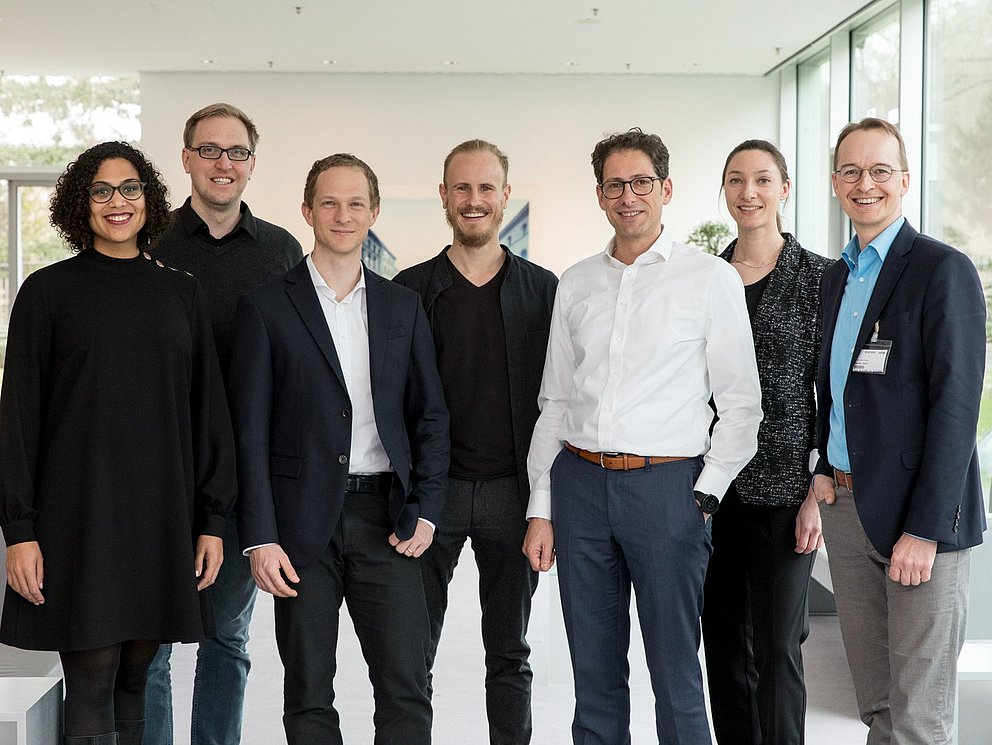 ---
---
Programme Management
Sonja Alt
---
Photo credits:
01. Image: Source: KfW Stiftung, Author / Photographer: Salar Baygan
02. Image: Source: KfW Stiftung, Author / Photographer: Abbi Wensyel
03. Image: Source: KfW Stiftung, Author / Photographer: Abbi Wensyel
04. Image: Source: KfW Stiftung, Author / Photographer: Paulo Sacramento
05. Image: Source: KfW Stiftung, Author / Photographer: Salar Baygan