Social Impact Lab Frankfurt
---
For the first time in Germany, young people with an immigrant background and social entrepreneurs are offered space for their business ideas and professional development under a single roof by the pioneering work of the Social Impact Lab Frankfurt by Social Impact gGmbH.
The project "AndersGründer", funded by KfW Stiftung, is the first start-up centre in the Frankfurt area specifically geared towards social innovators. "ChancenNutzer", financed by the JPMorgan Chase Foundation, is the first project nationwide that provides extensive assistance to young unemployed people from immigrant families on their way to becoming entrepreneurs and that offers all-round individual career advice. The project in Frankfurt is designed to pave the way for other similar centres for new entrepreneurs in Germany. Since 2015, there are also stipends of the programme ANKOMMER.Perspektive Deutschland being trained in Frankfurt.
Since 2017, the Social Impact Lab Frankfurt is also being supported by the Beisheim Foundation. Video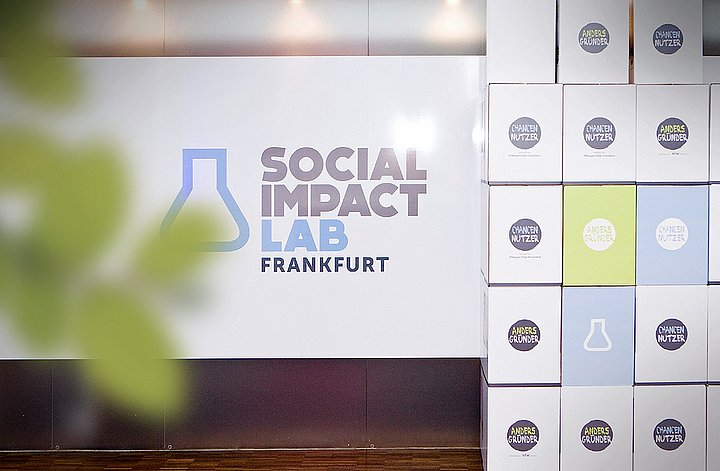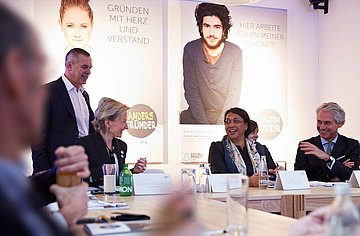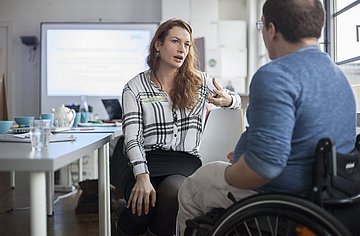 ---
10th "AndersGründer" Pitch in Frankfurt
Launched in February 2014, the 10th pitch was held on 6 July 2016. 60 teams had been selected by summer 2016. Reason enough to highlight a few facts:
46 % of "AndersGründer" entrepreneurs are women.
Those aged 20-30 and those aged 31-40 are equal in number; around 10 % are between 41 and 50.
One third come from Europe (Belgium, Bulgaria, France, Poland, Spain, United Kingdom), Asia (Afghanistan, China, India, Iran, Pakistan, Vietnam), Africa (Benin, Eritrea, Liberia, Senegal, Tunisia) and America (Mexico).
36 social start-up businesses were set up by one or two persons and created 100 jobs – not only in Germany but also in India, Afghanistan and Bangladesh.
The Social Impact Lab Frankfurt has become firmly established in the Frankfurt metropolitan area as a training site, co-working space and networking venue.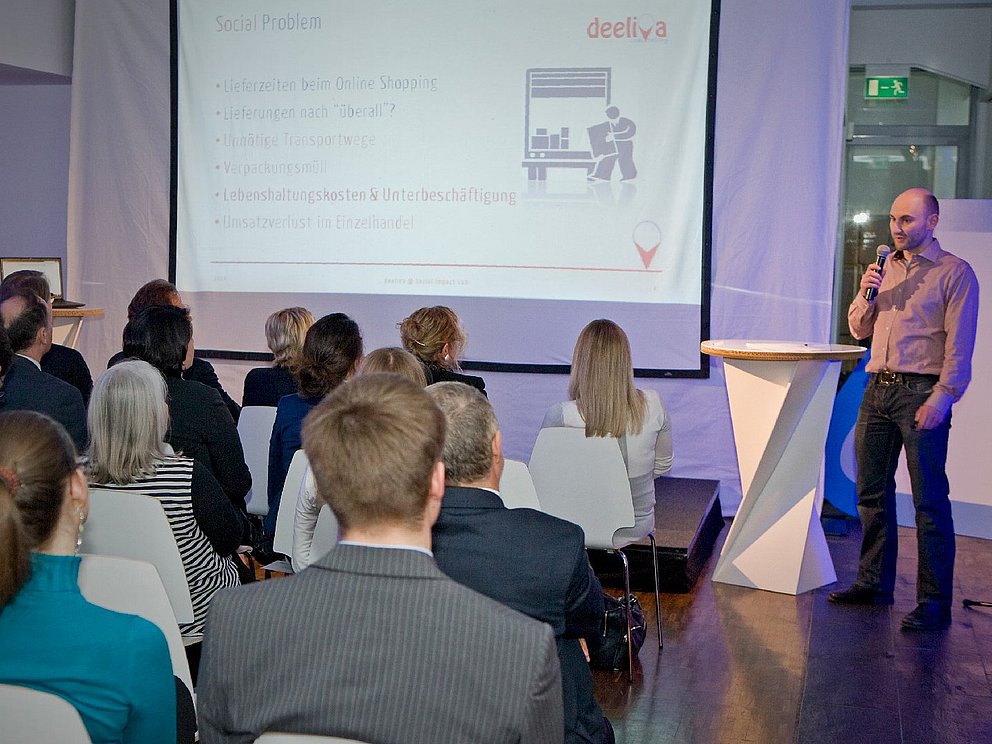 ---
---
Programme Management
Sonja Alt
---
Photo credits:
01. Image: Source: KfW Stiftung, Author / Photographer: Jens Steingässer
02. Image: Source: KfW Stiftung, Author / Photographer: Jens Steingässer
03. Image: Source: KfW Stiftung, Author / Photographer: Michael Zellmer Fotografie
04. Image: Source: Social Impact gGmbH, Author / Photographer: Birte Filmer