Ruang Suara – Contemporary Music from Indonesia
---
RUANG SUARA ('soundscapes') brings together composers and musicians from Indonesia with Frankfurt's Ensemble Modern, one of the world's leading soloist ensembles for contemporary classical music.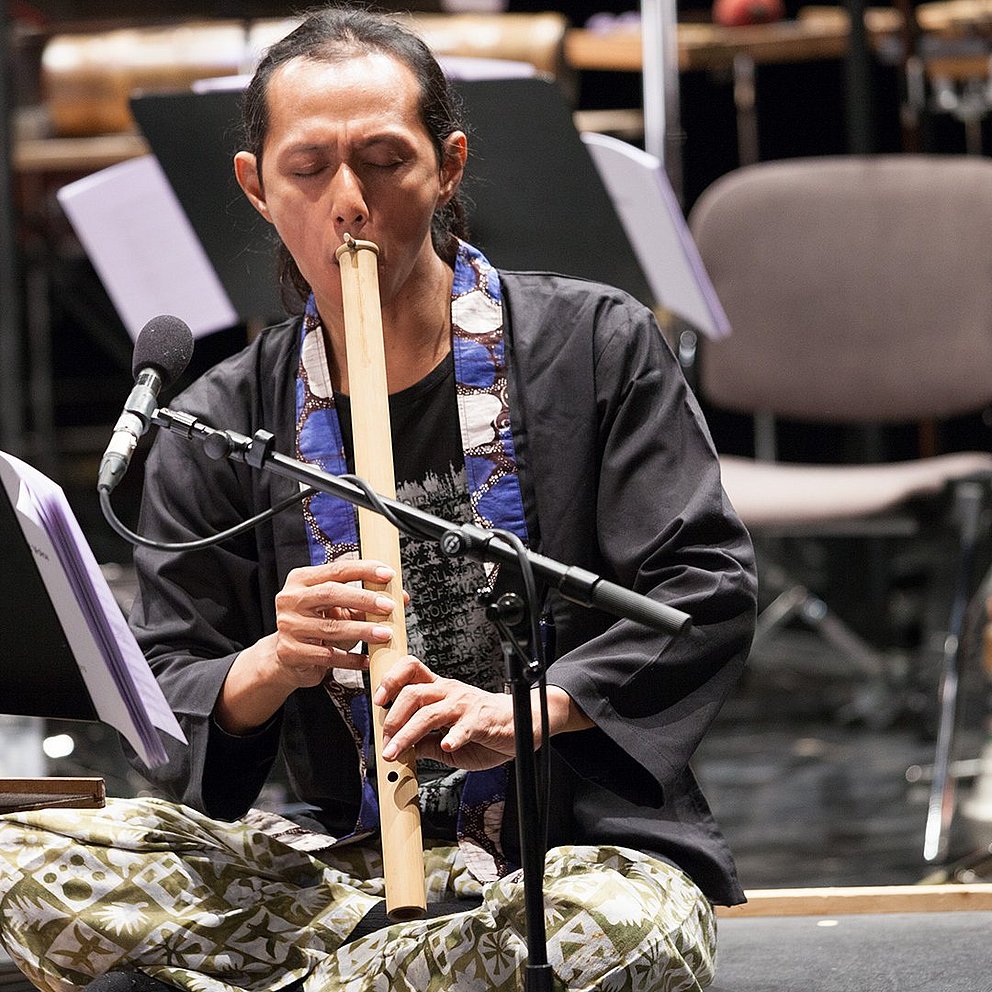 Joint workshops were organised in Jakarta and Frankfurt where they had the opportunity to experiment with Western and Indonesian instruments and to explore different types of musical notation, tuning and sound. The artists composed special pieces for Ensemble Modern that illustrate different artistic approaches, combining music with theatrical, audiovisual or electronic elements, using songs and dances or introducing references to the harmonies and rhythms of gamelan. The internationally acclaimed Anglo-Ethiopian video artist Theo Eshetu has captured this intercultural musical rendezvous on film. His experimental short film titled 'RUANG SUARA: Soundscapes' will be shown before the concerts.
The concerts will be premiered at the opening of Indonesia LAB in Frankfurt in October 2015 – just before Frankfurt Book Fair opens with Indonesia as its guest of honour. In December 2015, the pieces will be performed in Indonesia as part of the 'German Season'.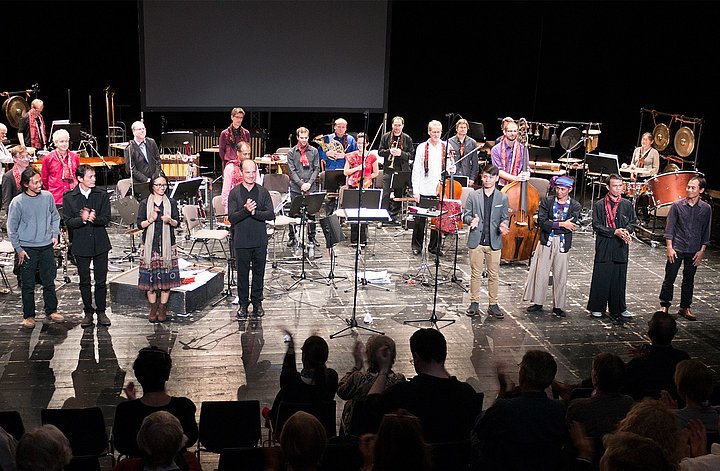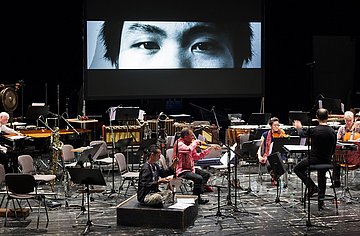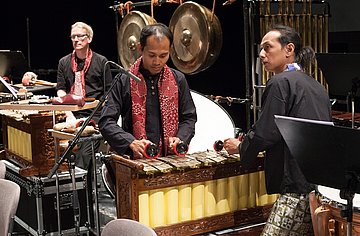 ---
Eight premieres of Indonesian composers
Ensemble Modern
Franck Ollu, conductor
Dewa Ketut Alit, Muhammad Arham Aryadi, Risydul Malik, Gatot Danar Sulistiyanto, Stevie Jonathan Sutanto, Gema Swaratyagita, Muhamad Taufik, Joko Winarko
Video documentary by Theo Eshetu
RUANG SUARA is a joint project of Ensemble Modern, KfW Stiftung and Goethe-Institut Indonesia and is supported by Kulturstiftung des Bundes. It is part of Indonesia LAB, a collaborative project of Frankfurt LAB and Künstlerhaus Mousonturm, Ensemble Modern, Staatliche Hochschule für Bildende Künste - Städelschule und Portikus, Hochschule für Musik und Darstellende Kunst Frankfurt am Main, Hessische Theaterakademie, Dresden Frankfurt Dance Company and Goethe-Institut Indonesia. The project is supported by Kulturstiftung des Bundes and KfW Stiftung.
Concerts schedule:
17 June 2017, 7.30pm
Amsterdam (Holland Festival, Muziekgebouw aan 't IJ)
6 December 2015, 7.30pm
Bandung (Taman Budaya)
4 December 2015, 7.30pm
Yogyakarta (Institut Seni Indonesia)
2 December 2015, 7.30pm
Jakarta (Komunitas Salihara)
6, 7 October 2015, 8pm
Frankfurt (Frankfurt LAB)
RUANG SUARA: Soundscapes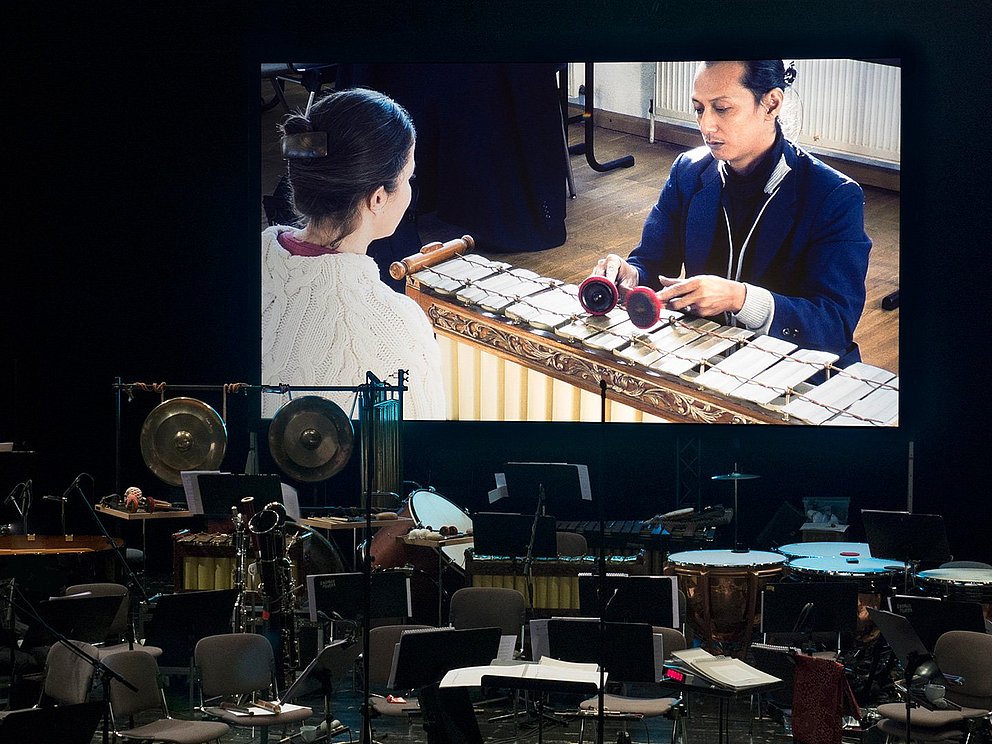 ---
---
Programme Management
Daniela Leykam
---
Photo credits:
All Images: Source: Ensemble Modern, Author / Photographer:: Katrin Schilling