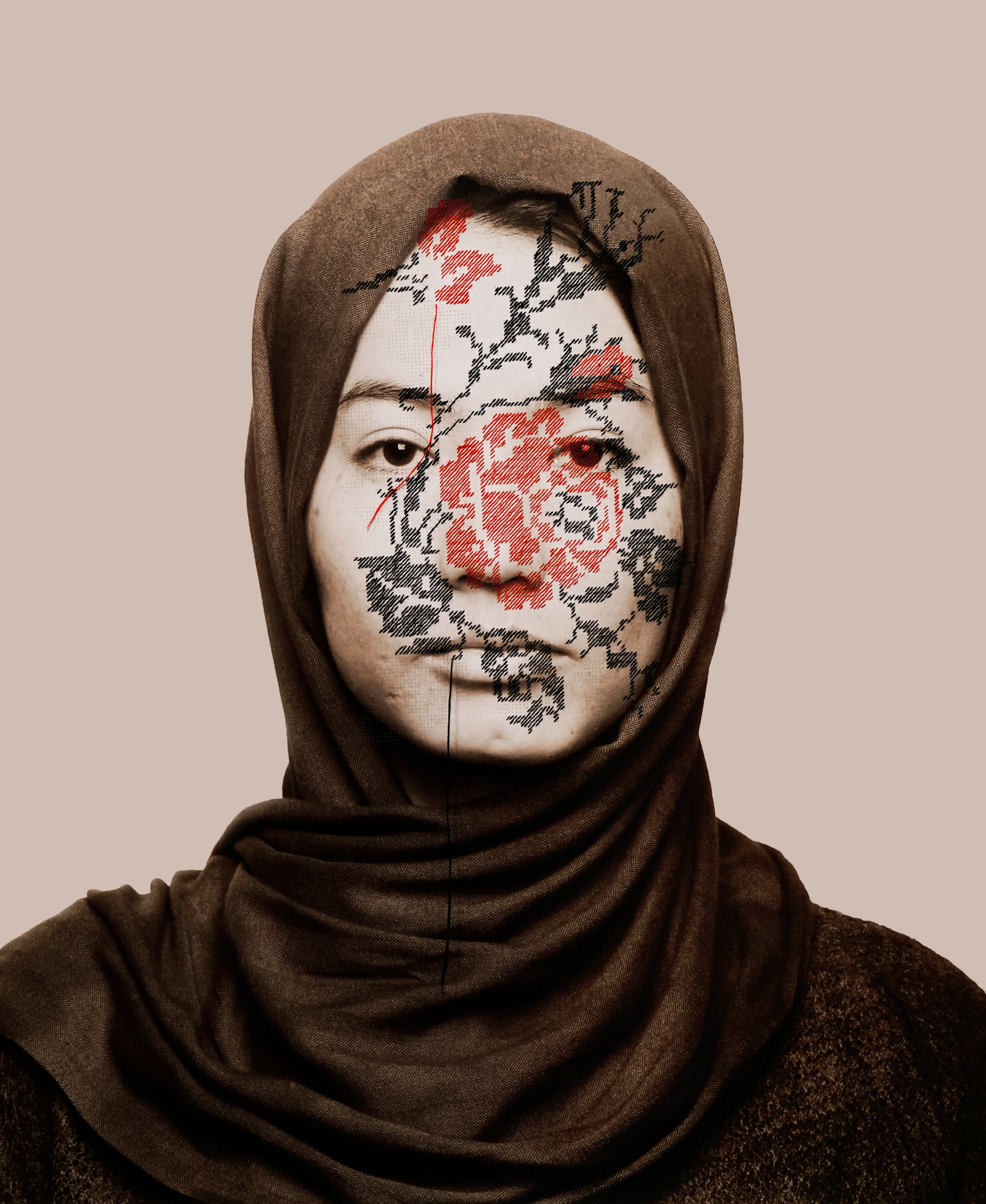 New Voices of Afghan Women Writers
---
Untold - Weiter Schreiben Afghanistan
Music, Reading, Conversation
With: Naeema G., Marie B., Batool H., Lucy Hannah, Annika Reich
Welcome: Daniela Leykam, Program Manager Art & Culture, KfW Stiftung
Music: Ustad Ghulam Hussain & Mirweis Neda | Bridges - Music connects
Moderation: Beate Tröger
The event will be held alternately in English and German - with simultaneous translation into Afghan Persian by Jutta Himmelreich.
Admission is free, but registration is requested. Seating is limited.
In the framework of Untold - Weiter Schreiben Afghanistan, the literary initiatives Untold (London), Weiter Schreiben (Berlin) and the Frankfurt-based foundation KfW Stiftung have been cooperating since 2020 to promote Afghan women writers. The focus is on strengthening Afghan literatures and contributing to a literary infrastructure for women, but also on stimulating cultural dialogue. Together, the partners create a platform that makes women's perspectives visible and their voices heard.
Since the programme began, the situation of women has deteriorated dramatically. The Taliban is systematically trying to silence the voices of Afghan women. The more rights women lose, the more their stories threaten to disappear.
As the literary public looks to Frankfurt for this year's book fair, their stories will be told at an evening event at KfW Stiftung's Villa 102. This will feature three of the Afghan writers, Naeema G., Batool H. and Marie B., in readings and conversation with Lucy Hannah (founder of Untold) and Annika Reich (artistic director of Weiter Schreiben).
Parallel to the event, under the title This Shadow Is Not Me. Afghan Women Writers, the new issue of Weiter Schreiben Magazine has been published and will be presented, which bears witness to and reflects on the dramatic changes that have taken place since the Taliban came to power, through text and word contributions as well as literary correspondence.
Also in 2022, the anthology My Pen Is The Wing Of A Bird: New Fiction by Afghan Women (MacLehose Press) was published, which brings together eighteen women writers whose powerful and poignant narratives offer a unique insight into the state of Afghanistan today.
New Voices of Afghan Women Writers is a joint event of KfW Stiftung in cooperation with Untold - Write Afghanistan and Weiter Schreiben by WIR MACHEN DAS.
More information about the programme can be found on the websites of the respective partners: KfW Stiftung: Untold Literatures / Untold / Weiter Schreiben - WIR MACHEN DAS
---
17 اکتبر، ساعت 19تا 20.30| ویلا 102، فرانکفورت ام. ماین.
صداهای نوین از نویسندگان زن افغانستانی
Untold – Weiter Schreiben Afghanistan
ناگفته ها و تداوم نوشتن، افغانستان))

با: نعیمه، ماری ب.، بتول ح.، لوسی هانا، آنیکا رایش
خوشامدگویی: دانیللا لیکام (بنیاد ک.ف.و)
موسیقی: استاد گولا حسین & میرویس ندا| پل-موسیقی ما را به هم پیوند می دهد.
مجری: به آته تروگر
برنامه، متناوباً به انگلیسی و آلمانی برگزار می شود- با ترجمه همزمان به فارسی افغانستانی از سوی یوتا هیملرایش.
ورود همگان آزاد است، اعلام حضور از طریق لینک:
صندلی ها محدودند.
در چهارچوب برنامه ی "ناگفته، - و تداوم نوشتن، افغانستان".
از سال دوهزار و بیست، فعالیتهای ادبی موسسه "Untold| ناگفته" واقع در لندن، و"Weiter Schreiben| تداوم نوشتن" از برلین، با بنیاد ک.ف.و. به هدف پشتبانی از نویسندگان افغانستانی مستقر در فرانکفورت با هم همکاری می کنند. همزمان تقویت ادبیات زبانهای مختلف در افغانستان و تلاش برای تاسیس زیرساخت ادبی برای زنان نویسنده، و نیز انگیزه های گفت و گوی فرهنگی در کانون توجه ما قرار دارد. طرفهای فعال در دو موسسه مشترکاً سکویی ایجاد کرده اند که دیدگاههای زنان را آشکار می کند و صدای شان را به گوش جهانیان می رساند.
از آغاز برنامه های مشترک ما، وضعیت زنان در افغانستان به طرز غم انگیزی بد و بدتر شده است. طالبان تلاش می کند صدای متنوع زنان افغانستانی را به طور نظام مند به خاموشی وادارد. حقوق زنان هر چه بیشتر پایمال شود و از بین می رود، چنانکه بیم گم شدن قصه های آنان نیز به مراتب بیشتر می شود.
همزمان با نمایشگاه کتاب امسال در فرانکفورت که در آن، افکار عمومی، وقایع را از نزدیک زیر نظر دارد، شایسته است که قصه های زنان نیز در آنجا در قالب یک برنامه ی شامگاهی در ویلا صد و دو، بنیاد ک.ف.و. روایت شوند و به گوش مخاطبان برسند. نعیمه، بتول ح.، و ماری ب.؛ سه بانوی نویسنده افغانستانی، در متن خوانی و گفت و گو حضور دارند و با لوسی هانا (بنیانگزارآنتولد) و آنیکا رایش، مدیر هنری موسسه (تداوم نوشتن) به بحث می نشینند.
---
Image Credit:
© Latifa Zafar Attaii, Untitled, Thread on DigitalPrint, 2017
Facts
Date: Mon, 17. Oct 2022, 19:00 Uhr
Location: Villa 102 Bockenheimer Landstraße 102, 60323 Frankfurt am Main



Admittance at 18:30
The event will take place alternatively in English and German with a simultaneous translation into Afghan Persian.
The event is fully booked. Feel free to sign up for the waiting list and we will inform you as soon as seats are available again!
We recommend wearing a medical mask.

Possible regulations in connection with the ongoing pandemic will be announced here.
Other events of interest to you: