Write Afghanistan
---
Afghanistan has a rich seam of literature, ranging from its own traditions of poetry, memoir and fiction.
However, years of chronic instability also before the Taliban came into power have left too little space for artistic expression. Creative industries, such as publishing, are virtually non-existent, and women writers, in particular, have always felt the need to connect and share their stories.
KfW Stiftung supports Write Afghanistan since 2020, the current project of Untold, which aims to offer these writers a platform. It develops the craft of Afghan women writers and connects them with each other. By amplifying their less-heard voices and by promoting their stories internationally it further aims to improve the intercultural understanding of Afghanistan.
Consisting of four components – writing, networking, publishing and translation – the programme also contributes to the development of a local literary infrastructure. Within the framework of digital workshops as a protected space for open exchange, experienced editors and translators will work with the writers, in Pashto and Dari, their local languages, to develop their ideas and writing techniques. Selected texts will be translated into English and published in translation in the UK and Germany.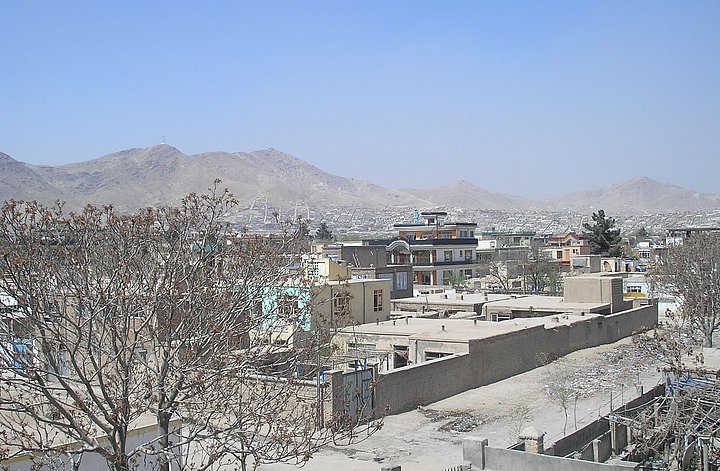 ---
Writing on
In cooperation with KfW Stiftung and Untold, Weiter Schreiben is now publishing letters and stories by Afghan women writers. The first literary texts and exchanges of letters were written during the course of 2021. Weiter Schreiben has started with the publication of the literary correspondences of three Afghan women writers with one German-speaking writer each. They are Freshta Ghani & Daniela Dröscher, Maryam Mahjube & Ilma Rakusa and Batool & Marica Bodrožić. Their correspondence began in the summer of 2021, before the withdrawal of the USA and its allies in mid-August. Over the duration of the project, they bear witness to the dramatic changes in Afghanistan since the Taliban took power and reflect on them from the perspective of women writers. For security reasons, the correspondence could not be published at first. Now the authors publish under pseudonyms.
Through tandem partnerships, selected writers were offered the opportunity to continue the literary dialogue across national borders. In cooperation with well-known German-speaking authors, the writers contribute to the online portal weiterschreiben.jetzt: their texts and literary dialogues are presented here and published in their mother tongue as well as in German. The programme opens doors to the German-language literary scene and facilitates artistic exchange.
---
Application process
The writers could apply for the workshop in 2021 with short stories via an open, countrywide call. A team of readers from the Afghan literary community in the UK will then selected 15 writers with strong, original voices. Three promising candidates have been selected by a jury to continue in the programme with Weiter Schreiben.
---
Partner
Untold is a London based writer development programme for writers in areas of conflict and post-conflict. Local writers, who are currently unable to tell their stories beyond their immediate communities, have the opportunity to develop their writing; share their stories with wider communities in their own language; and reach new global audiences in translation.
Untold is further supported by the Bagri Foundation and the British Arts Council.
Weiter Schreiben is a Berlin based platform for literature from areas of conflict and war zones. Weiterschreiben.jetzt is an online platform for authors in exile and those who cannot publish or continue to write in their home countries due to political conflicts. The project enables refugee writers, or those who live in these regions and who can no longer publish, to continue writing. Weiter Schreiben connects these writers with established authors in Germany. Together, they work in tandems on a long-term basis. Participating writers gain attention by publishing their texts on the platform weiterschreiben.jetzt, as well as through public readings and highly committed press work. In this way, they enrich the German literary and cultural discourse with their perspectives.
Weiter Schreiben is a project of WIR MACHEN DAS (wearedoingit e.V.) and is funded by the Deutscher Literaturfonds and the Fondation Jan Michalski in cooperation with the Allianz Kulturstiftung.
---
Programme Management
Daniela Leykam
---
Photo credits
01. Image: Source / Author / Photographer: Untold
02. Image: Source / Author / Photographer: Untold
03. Image: Source / Author / Photographer: Weiterschreiben Berlin / Piero Chiussi
04. Image: Source / Author / Photographer: Jeanno Gaussi